About Dione Divine Travel
Divine Travel was created from a dream my daughter and I had about the divine in the unique and enriching experience of travel.
We discovered that many like us dream of being able to flee from everyday life. The sense of freedom in setting off together on a journey consisting of much more than just sun and sea. A concept thus emerged that was built around dreams, travel experiences and a longing for harmony.
Divine Travel offers not only journeys with that extra touch. We also want our journeys to provide quality of life, excitement and balance. The aim is for you to feel as though you are our very special guest - valued and liberated.
Many different factors contribute to a person's development. Travel is one. Old profiles do not hold in new cultures – we must introduce new qualities. This allows us to grow and in this way enrich our daily lives at home.
For this reason, we have chosen to design journeys exclusively to realise our dreams of adventure, health, warmth, culture, relaxation, good wholesome food and exercise. To launch ourselves towards the experience of beauty in different cultures, to stimulate, develop, and create memories to cherish.
This special journey begins in our communication with you. Let us highlight what is meaningful and fulfil our dreams – together.
Welcome to our world - Balance is the future
Märta Skantz, Managing Director
Alexandra Skantz, Project Manager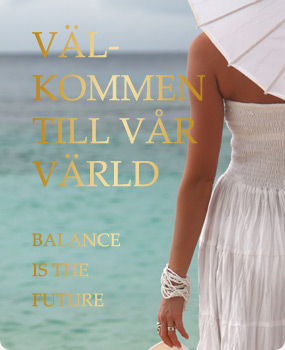 Contact us »